All Recipes
|
Breakfast
|
Lunch & Light Dishes
|
Dinner
|
Treats
|
Key Recipes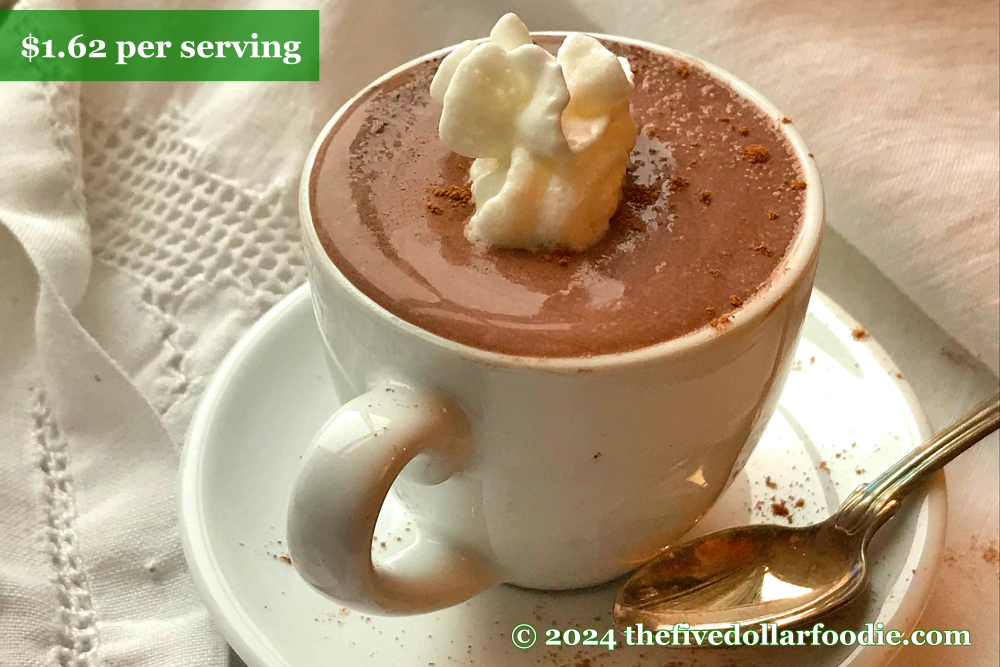 Chocolate, honey, and rum whipped together with ricotta cheese make for a denser, more intense dessert than traditional chocolate mousse. Think of it as the best of mousse and chocolate pudding combined. You can use farmer's cheese rather than ricotta if you prefer. Add a little extra rum and whipped cream if you've had a long day!
Makes 4 Servings - $1.62 per serving Show Detailed Pricing
8 ounces ricotta cheese (or farmer's cheese, 7.5 oz package)
4 teaspoons cocoa powder
4 teaspoons honey
2 tablespoons rum
* 2 tablespoons whipped cream
*Optional ingredients are not counted towards pricing
Prep Time: About 10 minutes
Instructions:
Place all ingredients in a food processor or blender and combine until the mixture becomes silken and glossy in texture. Scrape any lumpy ricotta down into the bowl and blend again. If it's too thick to spoon out, add a teaspoon of water and blend once more.
Spoon the ricotta into 4 small dessert dishes and chill 20 minutes to overnight. To serve, add a dollop of whipped cream if you like and a dusting of cocoa powder. Done!
---
Review our Rum Chocolate Ricotta:
Thanks for your reviewing this recipe! We are looking over your comments and will post as many as possible.
---
L E. on 12/23/2020
We made this last night (happened to have some ricotta on hand after making lasagna) and it was SO good! I left out the rum and it was still great. Will make again, next time will try it with liquor!
Rating:
Meredith P. on 5/26/2020
This is good. Made it using my own, homemade ricotta (cheese making kit) and substituting Grand Marnier for the rum because (A) I didn't have any on hand and (B) am not terribly fond of rum. After cooling in fridge for about an hour, the liqueur seemed a bit stronger. I found that the four servings it says will result would have been a bit small, so made it into 2 servings (each maybe 2/3 cup?), and I think if you plan to serve this as a party dessert, you should plan on one recipe for each 2 people. Tasted very good, nice texture, VERY easy to make. Hardest part for me was getting the lid off the tin of cocoa powder!
Rating: