All Recipes
|
Breakfast
|
Lunch & Light Dishes
|
Dinner
|
Treats
|
Key Recipes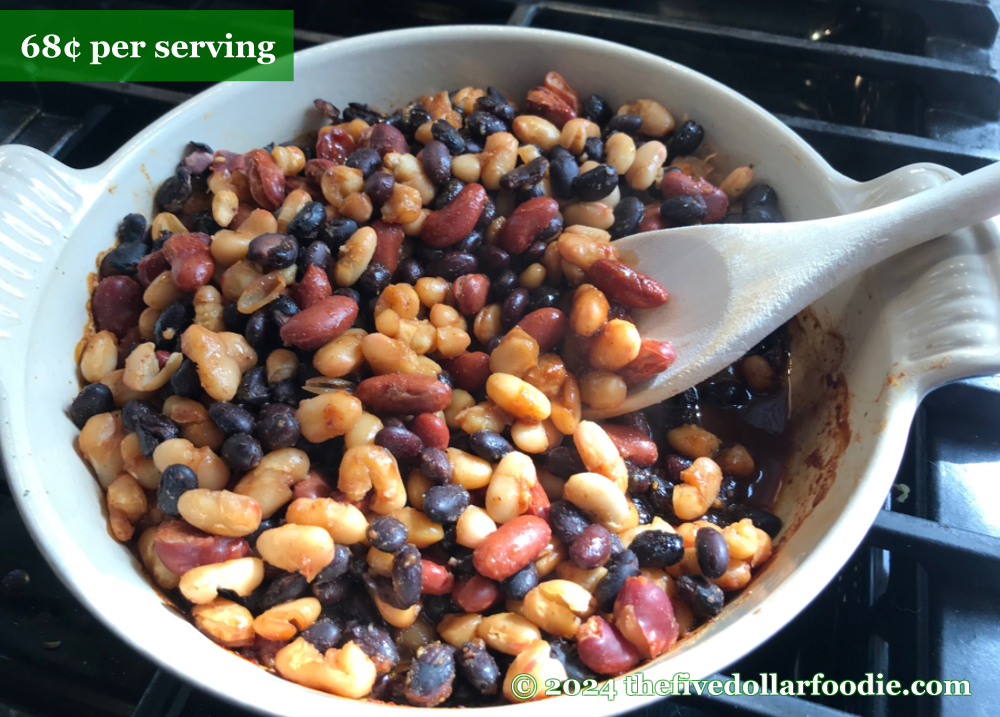 Fun to cook over an open fire in a cast iron pan, this summery classic takes little labor, whether you cook outdoors or in.
Makes 6 Servings - 68¢ per serving Show Detailed Pricing
45 ounces canned white beans, about 3 cans of black / white / red beans or a trio of colors
3 tablespoons molasses or brown sugar
1/4 cup water
1/4 cup barbecue sauce
1 teaspoon spicy brown mustard
Prep Time: About 15 minutes
Cook Time: About 35 minutes
Instructions:
Preheat the oven to 375 degrees, and drain the beans. Stir together the molasses, water, barbeque sauce and mustard in a medium-size baking dish or cast iron pan.
Stir in the beans and bake them for about 35 minutes, until the beans are bubbling and slightly browned at the edges of the pan.
---
Review our BBQ-Baked Beans:
Thanks for your reviewing this recipe! We are looking over your comments and will post as many as possible.
---
Lisa A. on 3/26/2022
This is the best tasting baked bean recipe I have ever eaten!
Rating: