Tuna is an excellent source of protein (here 15 grams per serving!), B vitamins, and omega-3 fatty acids. Plus it's inexpensive and makes a quick and easy lunch. Zesty bits of olive and fresh dill balance the flavors and let this dish stand out.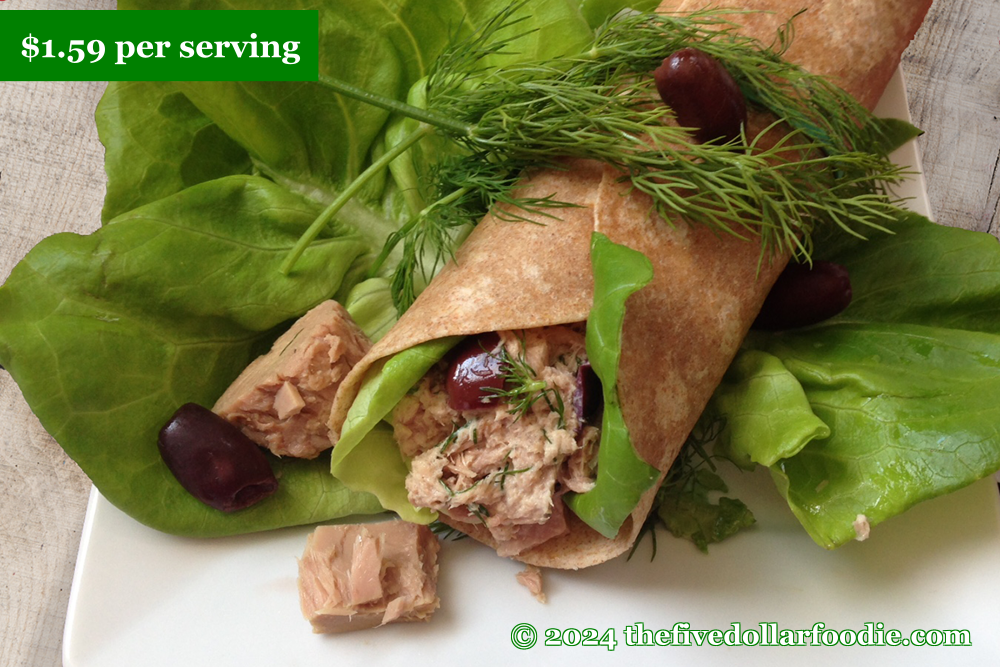 Makes 2 Servings - $1.54 per serving Show Detailed Pricing
1 can of tuna (5 oz)
4 tablespoons mayonnaise
2 tablespoons relish
1 tablespoon onion, grated
1 teaspoon vinegar
1 teaspoon honey
6 kalamata olives, chopped
1 tablespoon dill (fresh), finely chopped
2 tortillas
4 romaine lettuce leaves
Prep time: 7 minutes

Drain tuna and place in a small mixing bowl. Add the mayonnaise, relish, grated onion, vinegar, honey, olives, and dill. Stir with a fork until well combined. Divide into two servings and place on the tortillas with the lettuce and firmly roll them up.
Thanks for your reviewing this recipe! We are looking over your comments and will post as many as possible.